We are small family owner operated business with 2 branches who work together to provide the quality service to our valued clients.
The first branch was established over 20 years ago by my mom, Glynnie and sister, Rhonda and is still operating today in Dawson City, Yukon. I opened up my own branch in Alberta (where I was living) with the help of the Dawson City branch in 2009. In 2018, I made a huge life change and moved the branch to Dieppe, New Brunswick.
Our initial consult is a casual sit down and conversation to ensure the fit is there for all involved, no contracts. You are inviting us into your financial world and to us that is a trust relationship.
Personalized Full Cycle Bookkeeping for Small Businesses
Including; sole proprietors, partnerships, corporations.
Accounts Payable, Accounts Receivable, Bank Reconciliations, GL preparation, Financial Reporting, Business payroll, Gov't financial remittances, Speaking with CRA on your behalf, and Basic T2 corporate tax returns.
QuickBooks Pro Advisor; we educate on your software and the acct process
behind the scene.
Personalized Personal Income Tax
Services including pension splitting, best for household, maximizing tax credits, RRSP scenarios and follow up audits if applicable.
Basic Personal Income Tax, Redos and Audits, Moving & Travel Benefits, Rental property, Capital Gains Schedule 3, Medical & donations, Assistance with T2125, Business gl prep.
We come to you, you come to us or we meet in the middle.
Let us take care of your numbers so you can focus on taking care of your customers.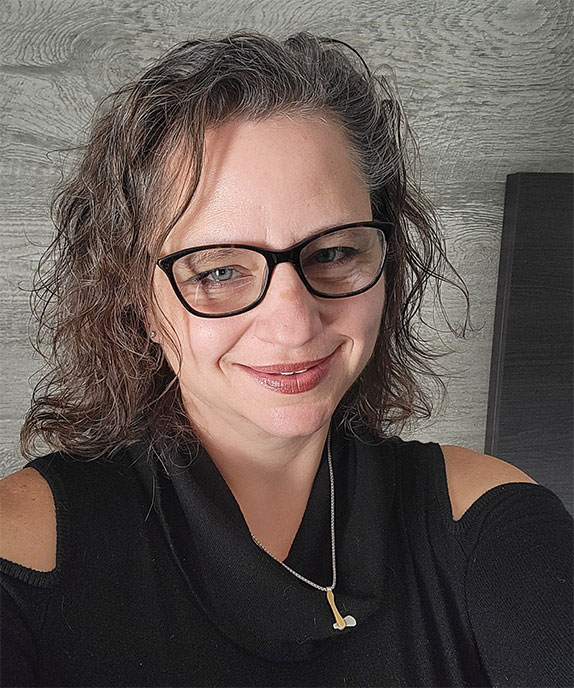 Michelle began her career working with youth. She became a social worker in '99 in the field of Youth, Community Development, and Crisis after graduating from MacEwan University on the Dean's list.
It wasn't until 2001 that she realized that she could fully realize her potential in the field of accounting. However, her background in social work is a massive benefit that helps her work with her clients today, as finances and bookkeeping are a deeply personal aspect that must be handled confidentially and professionally.
In addition to her schooling from NAIT and MacEwan University which is ongoing. She has a wealth of real world experience through her work with Aurora Office and the mentorship of her mother.
More than a numbers geek!
Some say hippy chick, some say witch, some say guardian of children and animals.
Michelle enjoys being in nature as much as possible. Hiking gear, usually ready for an adventure. She has been known to talk to animals. Fuzzy Butt Friends (pets) have always been a big part of her life. East Coast life has helped with the beach and water lover in her. Gardening, Drumming, drawing, writing, and Yoga helps her ground herself.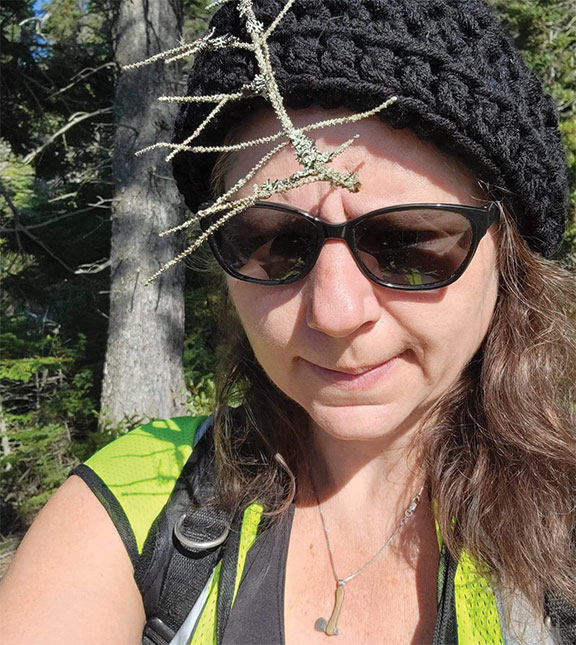 Continuing to learn is a huge part of who Michelle is both professionally and personally.
A believer in natural medicine; Tried tested and true. Reiki, First Degree Attunements, Christopher Leadership Public Speaking, Mental Health First Aid, Suicide Intervention, Non-Violent Crisis Intervention, Aboriginal Awareness teachings is a short list of Personal learning opportunities she has taken advantage of.
In 2021, Michelle trained and became a First AID & CPR Instructor and Youth Leader (Canadian Red Cross). TH' Twig Tools for Hope, Therapeutic ART Life Coach, was born in 2022. As a result of a need for resources and a passion for growing through art.
Over 10 years of personalized, professional, confidential bookkeeping, income tax, and business services to support you as an individual and/or business.